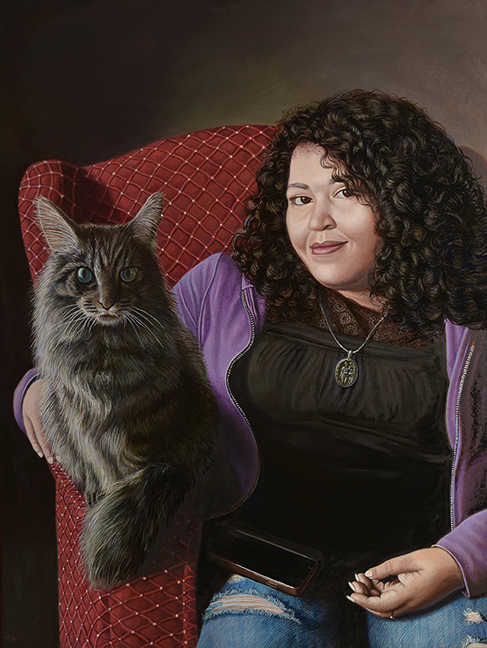 "Marcie with Chadwick"
Egg tempera and oil glazes on panel
40" x 30", 2022
Portrait of my beautiful niece Marcie and her cat. My niece pose for this painting last Summer and I wanted to include her cat but I never met Chadwick until later for Christmas so I had to use reference pictures to include him on the armchair. I was told he was a big cat so she had to send me pictures of him next to her. When I met Chadwick I was happy to see that I got the right proportion of him in relation to Marcie in the painting.
My niece is a lawyer and even though she never wears a necklace I placed one on her wit the symbol of justice but at least she has her phone and the ragged jeans which is very Marcie.
Copyright © by Miguel Tió