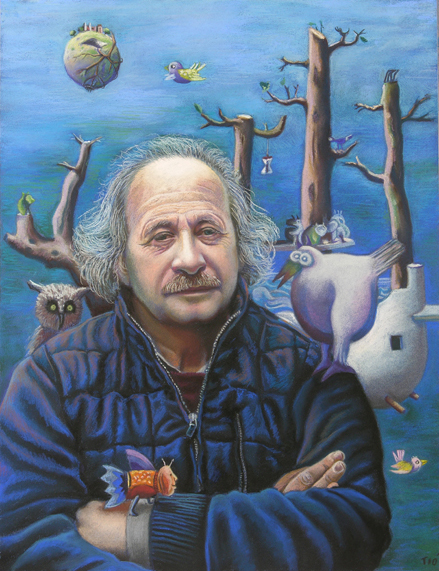 "Silvano Braido"
Pastel on paper
25"" x 19", 2010
Not available for sale
December 2010
My friend Silvano Braido is a very well known Italian artist. One day he asked me if I would like to trade works and of course, I said yes.
I had so much fun exploring his universe to create this work.
Here is Silvano`s website: http://braidosilvano.it/
Copyright © by Miguel Tió